David & Jennifer Cleary
The Cleary family moved to the Oregon coast about 15 years ago.  They took over the Local Grill & Scoop in Cannon Beach at that time. They plan to provide their customers with the same attention to ingredients, preparation and atmosphere cultivated by the Williams family.
"We have already learned a great deal from Brian, Carol and Sam and we plan to continue what they started and hopefully we will do it justice. We're excited to be in Manzanita, we love this town."
The Big Wave Team
The restaurant is defined by the skill, talent and diversity of our team.  Talented individuals who work in harmony and are committed to providing a memorable dining experience for all of our guests are the backbone of the Big Wave Cafe.
As individuals, we are enthusiastic and passionate about our craft and are able to collaborate cohesively to ensure exceeding guest expectations. We share the same goals and have a valuable responsibility in accomplishing them. It is our team's talent, dedication, communication, professionalism and pursuit of excellence that makes the Big Wave greater than the sum of its parts. Synergy!!!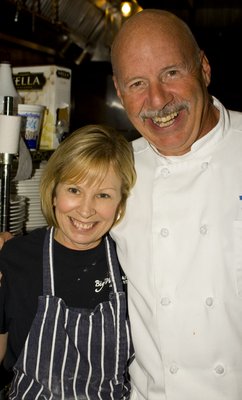 New Owners will continue Big Wave's focus on fresh and local food in comfortable family setting established by the Williams Family.
Brian Williams – Chef/Owner
"The food at the Big Wave Café is fresh, simple and prepared with respect. For me, food is about family, feelings and emotions, and so is the Big Wave Café. That is why it is just not a restaurant. The Big Wave isn't a place to get away; it is a place to get together."
Carol Williams – Pastry Chef/Owner
"A Le Cordon Bleu graduate with over twenty years of bakery experience, I am living my dream at the Big Wave. I bring passion to all of my desserts. They are made from scratch with a keen focus on baking fundamentals and classic technique where pride is demonstrated with every dish."